Sporthotel Zaton - 4* wellness hotel ... ideal holiday in Sumava, Czech republic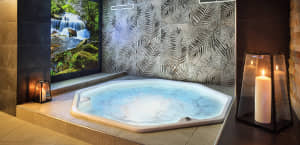 The picturesque village of Zátoň lies in a beautiful valley between Český Krumlov and Rožmberk nad Vltavou. Experience the tranquillity of the Sumava forests and breathe deeply. The fresh air and purity of the local landscape is admired throughout Europe. We are a family-run hotel with an atmosphere of warmth and superior hospitality beyond the everyday.
Come and see for yourself, we look forward to seeing you!
Special offers: